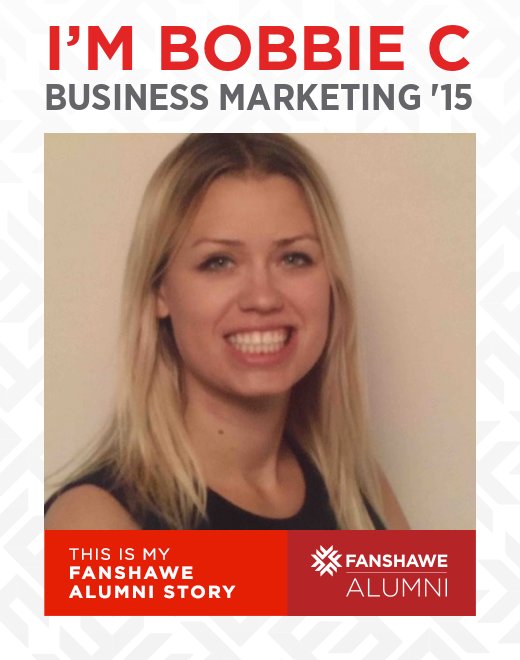 More Stories
I'm Bobbie
Business Marketing
Likes: 418

What brought you to Fanshawe?
I came to Fanshawe after Wilfrid Laurier University to specialize in Business Marketing after graduating with a Communications BA.
Tell us about your favourite Fanshawe experience.
I had a lot of great experiences at Fanshawe which included some amazing teachers who could provide their real world experiences about working in the Marketing sector, the small class sizes and I really enjoyed living in London in general.
What impact has Fanshawe had on your life?
I learned a lot throughout my two years at Fanshaw that apply to my current position. By having a diploma from Fanshawe in Marketing I was able to secure a full time position in Calgary, AB which opened the door to other great opportunities in the field.
What are you up to now?
I currently work for Robert Half Finance and Accounting which is a worldwide organization as a Recruiting Manager. My position focuses on both Marketing and Recruitment. I have been lucky enough to move back to Ontario and have continued working for my company remotely.