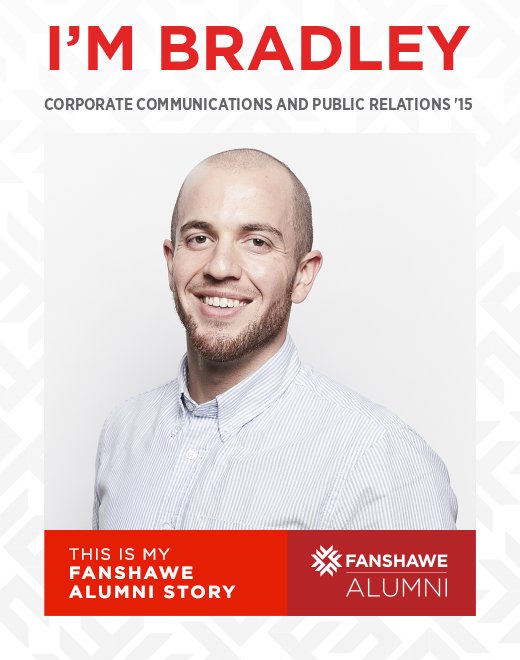 More Stories
I'm Bradley
Corporate Communications and Public Relations
Likes: 420

What brought you to Fanshawe?
After meeting with industry professionals in the field I wanted to work in - Fanshawe kept popping up. I decided to enroll and am very glad I did.
Tell us about your favourite Fanshawe experience.
Working at my CCPR placement which then in turn turned into my career.
What impact has Fanshawe had on your life?
Fanshawe taught me how to be a critically thinking team player that rolls up my sleeves to get the job done right.
What are you up to now?
I work at an advertising agency as an Programmatic Account Manager servicing the Fiat-Chrysler Automobile company.