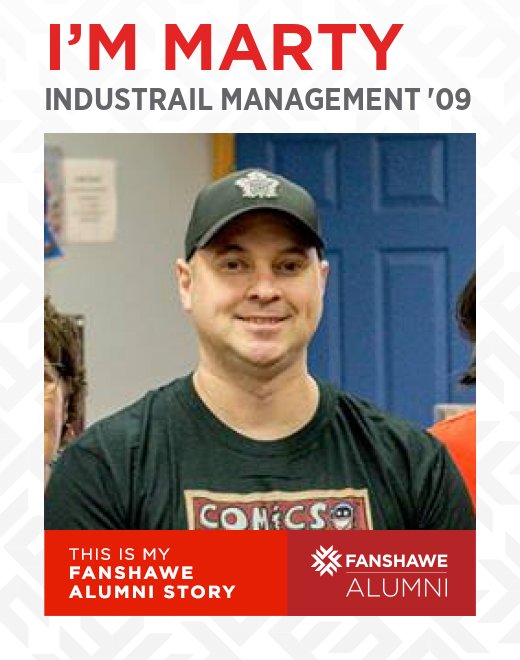 More Stories
I'm Marty
Industrial Management
Likes: 375

What brought you to Fanshawe?
To further my education and help my job at that current time.
Tell us about your favourite Fanshawe experience.
Night school, be able to work during the day and attend night classes.
What impact has Fanshawe had on your life?
Help me understand my job better and expand my life goals.
What are you up to now?
Owner of Fan of the Sport