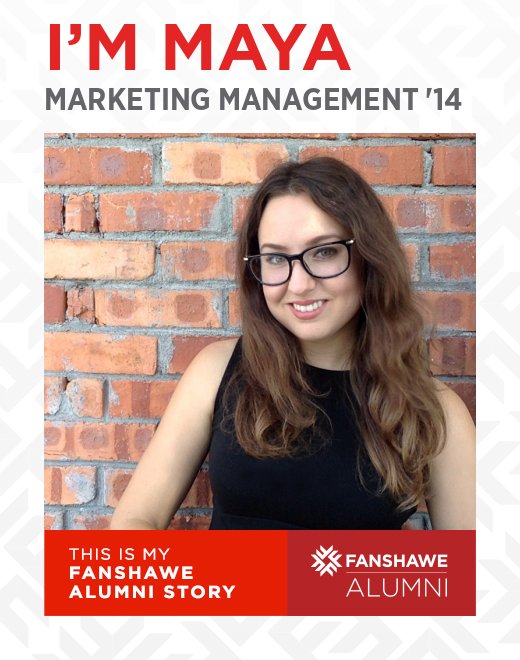 More Stories
I'm Maya
Marketing Management
Likes: 394

What brought you to Fanshawe?
I came to Fanshawe to learn from industry experts in digital marketing and increase my marketable skills.
Tell us about your favourite Fanshawe experience.
I loved working on group projects with fellow students. My cohort was small and close and we had a great time together. I still cherish those memories!
What impact has Fanshawe had on your life?
I was hired by an up-and-coming marketing agency half-way through the program, and I credit the program's reputation and excellent teachers for helping me accomplish this.
What are you up to now?
I left London in 2016 and started travelling the world and working remotely along the way. I've met a lot of amazing people across the world which has also opened up my professional life: I've had the opportunity to teach internationally and I work with clients in Canada, the United States, the UK, Ireland, United Arab Emirates, Spain, and The Netherlands.