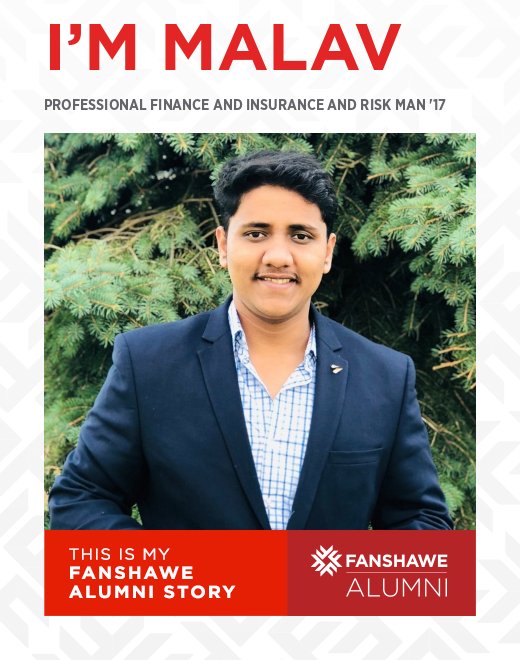 More Stories
I'm Malav
Professional Finance and Insurance and Risk Man
Likes: 279

What brought you to Fanshawe?
Finance course offered by Fanshawe College is very attractive.
Tell us about your favourite Fanshawe experience.
I have made a lot of new connections while studying at Fanshawe College and learned from the best professors. It was an amazing experience.
What impact has Fanshawe had on your life?
It helped me to learn the big picture of the financial market.
What are you up to now?
I am currently working at Scotiabank as a Senior Financial Advisor and I would give credit to Fanshawe College for offering such an amazing program.