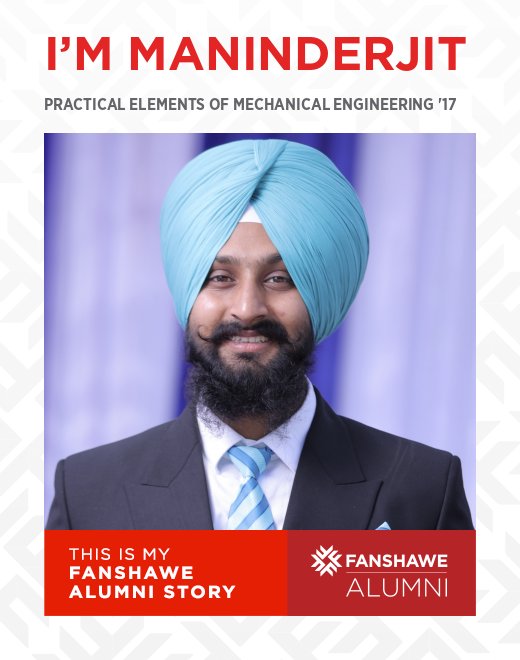 More Stories
I'm Maninderjit
Practical Elements of Mechanical Engineering
Likes: 268

What brought you to Fanshawe?
I have completed my gradution from kurukshetra University in India. After completion of my graduation I applied for a Masters in a few universities but all seats were filled. While searching for courses I came across Practical Elements of Mechanical Engineering at Fanshawe. When I looked into the course overview and the courses that Fanshawe offered it was relevant to my studies and I opt for it without any second thought.
Tell us about your favourite Fanshawe experience.
My experience at Fanshawe College was amazing. I made so many lifetime friends at Fanshawe. All of my professors were very friendly and having mastery in their own field. Fanshawe College life was fantastic and even the city of London was so peaceful. I really miss my time there.
What impact has Fanshawe had on your life?
Fanshawe had a great impact on my life. I learned more practical work in my course which is actually helped me in finding a job in mechanical.
What are you up to now?
Currently I am working as a Maintenance Mechanic in Mississauga and working towards my Industrial Millwright and P.Eng exam.