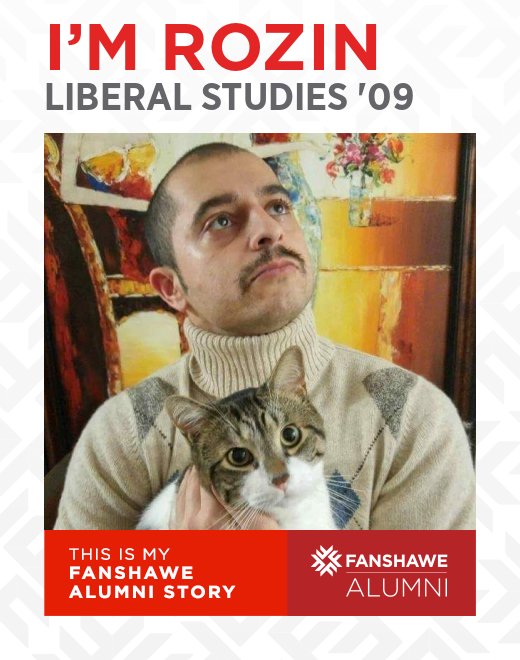 More Stories
I'm Rozin
General Arts and Science
Likes: 323

What brought you to Fanshawe?
Before going into Liberal Studies, I was originally going to go into insurance. As a Londoner, Fanshawe always carried a reputation in Canada for being a great school, so it was a no brainer to me. I didn't even consider a single other school when I was considering a life in insurance.
Tell us about your favourite Fanshawe experience.
The professors. It's not a single experience, but the professors really shaped me as a person. Quite a few of them have had a long-lasting impact on me, and how I navigate life morally and intellectually.
What impact has Fanshawe had on your life?
Fanshawe taught me how to restrain, hone, and edit my chaotic, overly-analytical, anti-authoritarian (haha) mindset and thinking. It really was the first step in helping me learn to grasp who I was and what I wanted to be as a person in this world.
What are you up to now?
I co-founded a company with my family called Roo & You, a children's hard goods company that's known for our flagship product, The Joey modular play couch. In our first year of operating, we did $5.5MM in revenue in under 96 hours, and we tend to sell out under 10 minutes when we restock!