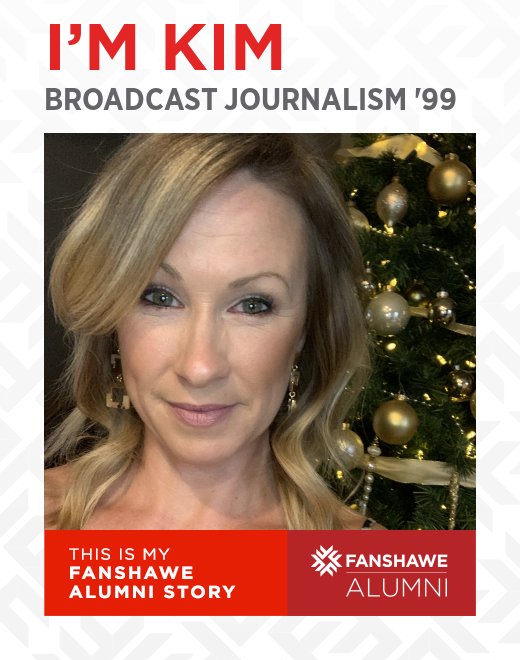 More Stories
I'm Kim
Broadcast Journalism
Likes: 453

What brought you to Fanshawe?
A producer I was working with during high school at a cable TV station in my hometown of Burlington spoke very highly of the program and fortunately I was accepted!
Tell us about your favourite Fanshawe experience.
My favourite experience at Fanshawe was finally being in a program I loved and could excel in. I met a lot of interesting people and gained amazing hands-on knowledge for my career ahead!
What impact has Fanshawe had on your life?
Fanshawe College was the start of a career that I love, that so far has lasted over 20 years! I wouldn't have had the opportunities I have had or met the incredible people I've met without my Fanshawe training. My first job also led me to meet my husband who also a Fanshawe grad!
What are you up to now?
I'm currently the host of a morning radio show in London (Fresh Mornings with Kim, Mark & Ian on 103.1 Fresh Radio)

I've been fortunate enough to work in London for my entire career.