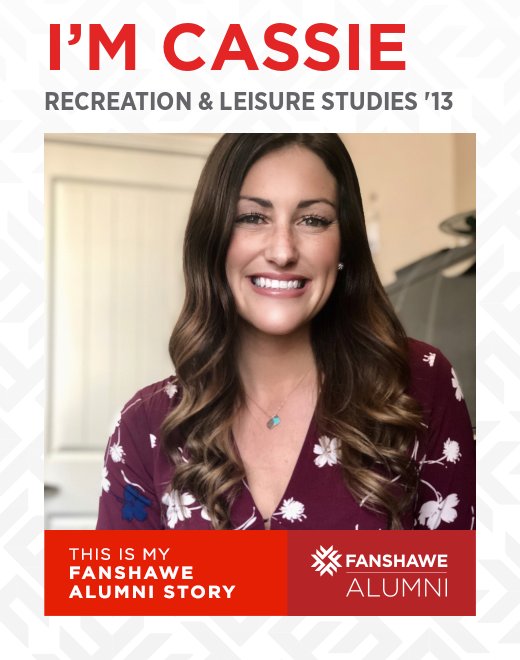 More Stories
I'm Cassie
Recreation & Leisure Studies
Likes: 412

What brought you to Fanshawe?
I decided to pursue my post-secondary education at Fanshawe because of their Curling program. I was a competitive Curler and was looking for a school where I could pursue my education while being a college athlete.
Tell us about your favourite Fanshawe experience.
My favourite Fanshawe experience would be winning our first National College Curling Championship in 2012 in Peterborough. It was such an exciting time for the program and we had an amazing Athletic program and staff that really believed in us to win! We went on to win again in 2013 in Edmonton but that first time winning with the Fanshawe team was awesome!
What impact has Fanshawe had on your life?
Fanshawe has allowed me to meet so many different people whether it was people in my classes, competitors and teammates and athletes in many other sports at the school. I still continue to play against some of the athletes in my current play and have made friends that I am very thankful to Fanshawe for!
What are you up to now?
I began working in Senior Living Residences in both Long Term Care and Independent Living right after graduating as a Recreation Manager, creating fun and meaningful programs for residents. I have since moved around in different management roles and currently work at a Senior Resident in Alberta as a Leasing Manager.