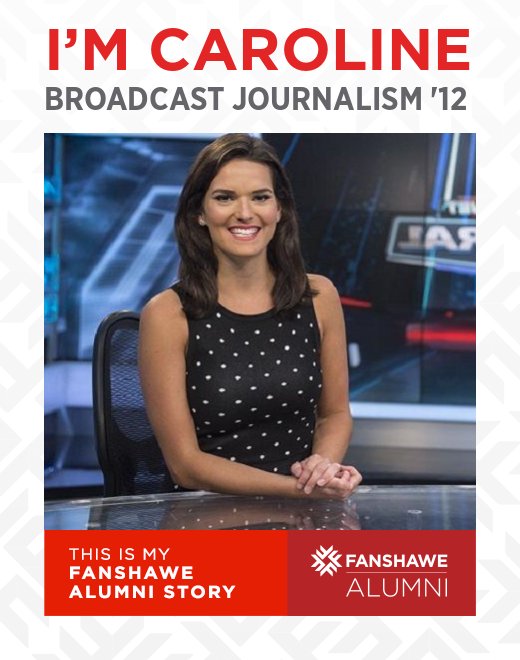 More Stories
I'm Caroline
Broadcast Journalism
Likes: 449

What brought you to Fanshawe?
I came to Fanshawe to get hands on experience in the field of broadcast journalism.
Tell us about your favourite Fanshawe experience.
As part of the broadcast journalism program, my classmates and I lead the news division on 106.9 the X. We hosted talk shows, reported on news around London and gained invaluable experience all while having fun.
What impact has Fanshawe had on your life?
Fanshawe gave me the stepping stones to pursue a career in broadcast journalism. Fanshawe instilled confidence in me by not just showing me what to do, but by letting me experience it first hand.
What are you up to now?
I'm an on-air host and reporter for Sportsnet. I cover some of the biggest stages and names in sports. From the Olympics, to Hockey Night in Canada, and Bianca Andreescu's US Open win, I've helped share our nation's biggest sports moments with Canadians.