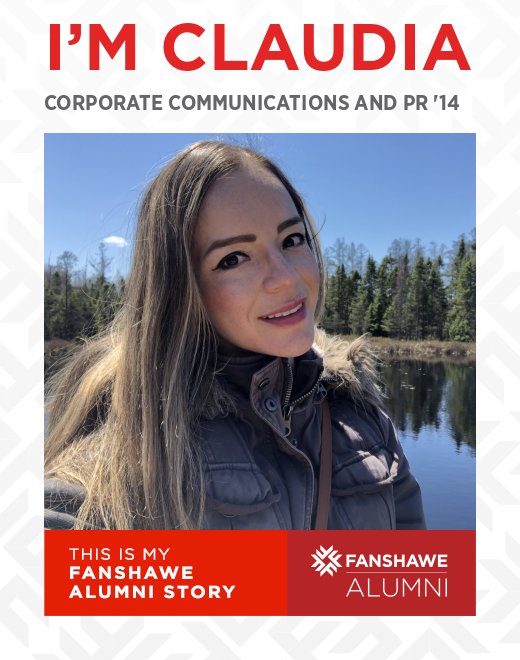 More Stories
I'm Claudia
Corporate Communications and PR
Likes: 444

What brought you to Fanshawe?
I landed in Canada in 2009 and it was very important for me to continue my education. After researching different schools and programs I decided to apply to Fanshawe as it was well known and most graduates get to do what they love. Therefore, in 2010 I started the Business Marketing program, and after graduating, I completed the Corporate Communications and PR program at Fanshawe as well.
Tell us about your favourite Fanshawe experience.
Meeting new people and making friends as I was new to Canada.
What impact has Fanshawe had on your life?
My education at Fanshawe gave me the experiential learning to get in communications and enjoy what I do.
What are you up to now?
I am a Public Engagement, Manager in Communications at the City of London. I do communications for various transportation initiatives.