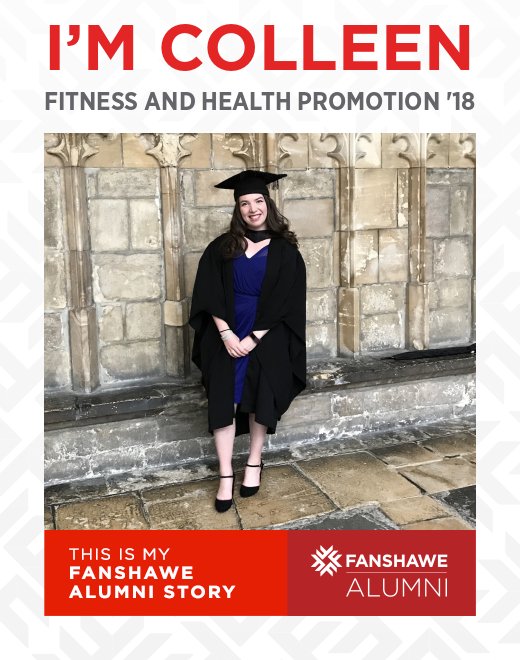 More Stories
I'm Colleen
Fitness and Health Promotion
Likes: 211

What brought you to Fanshawe?
I had torn my ACL as a competitive figure skater. At that point I really struggled with identity loss as figure skating was a huge part of my life. I knew school was the next step and fitness was the only thing I really knew so I pursued Fitness & Health Promotion at Fanshawe
Tell us about your favourite Fanshawe experience.
I loved living away from home and having a sense of independence. At Fanshawe I was able to devote my focus away from skating and recreate my identity.
What impact has Fanshawe had on your life?
Fanshawe is where it all started for me. From Fanshawe I was able to complete a top-up degree at Hartpury University in England earning my BSc in Sports Studies.
What are you up to now?
I have since completed a MSc in Sport & Exercise Psychology from Staffordshire University and more recently earned a MA in Counselling Psychology from Yorkville University. I am now working as a Registered Psychotherapist (Qualifying) where I see general population and athletes experiencing anxiety and other mental health related topics.