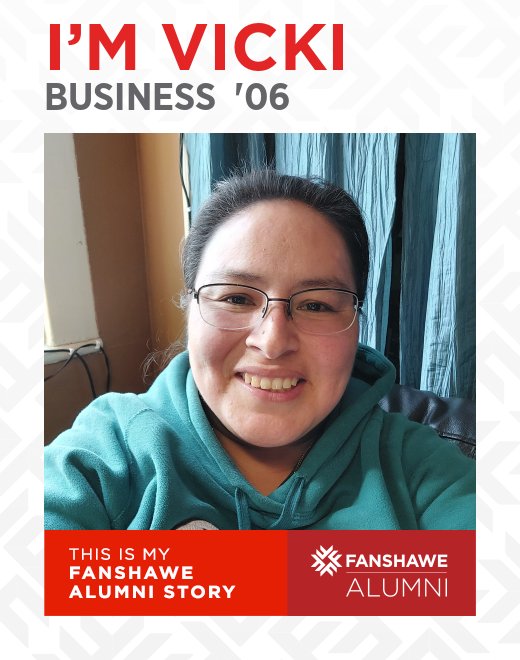 More Stories
I'm Vicki
Business
Likes: 337

What brought you to Fanshawe?
I just simply decided to go to Fanshawe after graduating high school!!! I've been here ever since, yes I do go home for special occasions and visit family!!!!
Tell us about your favourite Fanshawe experience.
My favourite Fanshawe experience is meeting a lot of different people, races, background etc.
What impact has Fanshawe had on your life?
The impact Fanshawe had on my life is graduating with my Business Diploma!!!!
What are you up to now?
I'm just at home these days, as I got into a few car accidents!!! And helping my daughter with her application to go to college.