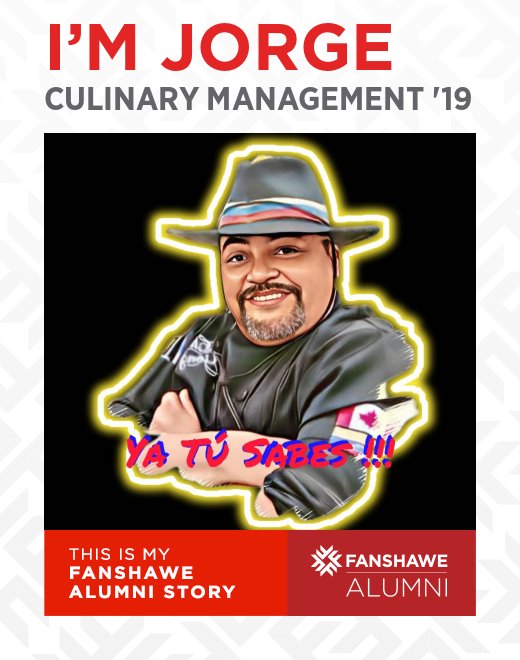 More Stories
I'm Jorge
Culinary management
Likes: 290

What brought you to Fanshawe?
After cooking for so many years I was needing to be recognized as a chef to run better my business.
Tell us about your favourite Fanshawe experience.
When I graduated, I realized I had complete something I had wished for so many years
What impact has Fanshawe had on your life?
It has given me the tools to give me a brighten future
What are you up to now?
I have opened my own restaurant that is now a franchise food chain and ranking number 1 in North America as a professional grill master by winning london ribfest.