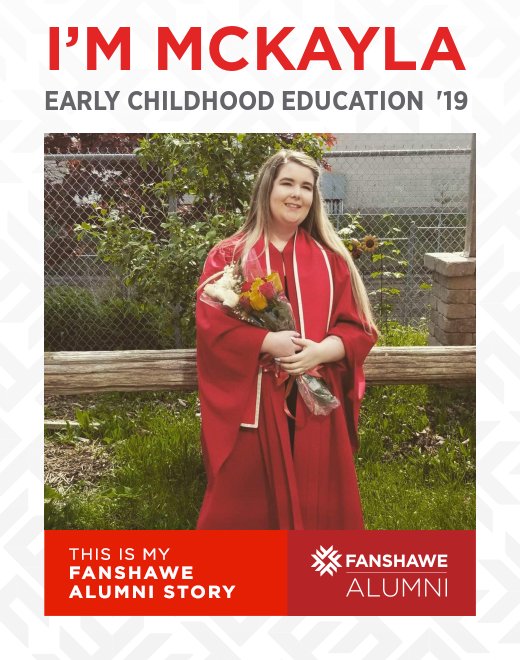 More Stories
I'm Mckayla
Early Childhood Education
Likes: 254

What brought you to Fanshawe?
It was close to home and they offered the best information for my field.
Tell us about your favourite Fanshawe experience.
My favourite experience was meeting lifelong friends.
What impact has Fanshawe had on your life?
It gave me the information needed to start my career.
What are you up to now?
Own my own company and working in my field.