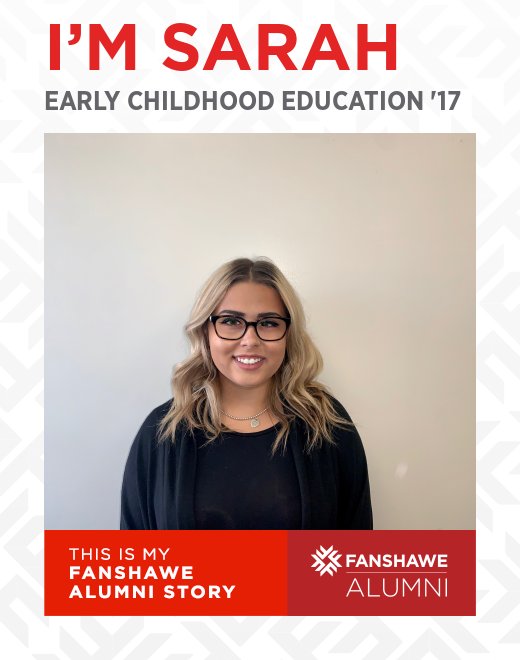 More Stories
I'm Sarah
Early Childhood Education
Likes: 433

What brought you to Fanshawe?
Fanshawe had a really great reputation, and it was about two hours from my home in Toronto. I wanted to have an away school experience and Fanshawe felt like the perfect fit.
Tell us about your favourite Fanshawe experience.
My favourite Fanshawe experience was living in Merlin Residence. I made so many new friends and really got the chance to learn a lot of life experience as well.
What impact has Fanshawe had on your life?
I have life long friends thanks to Fanshawe and many great stories. I learned so much about early learning through my placements and was able to start working at my first placement before graduation. That helped me build my resume after grad!
What are you up to now?
I just finished my Honours Bachelors in Early Childhood Leadership. I am working as a site supervisor for a child care company and was just accepted to teachers college for July!