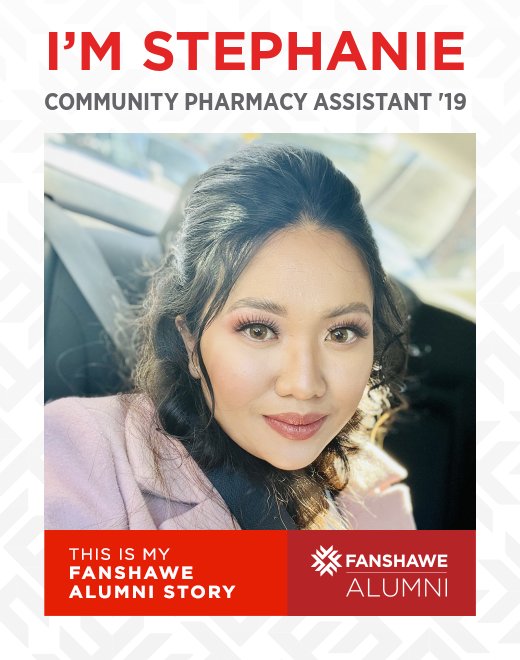 More Stories
I'm Stephanie
Community Pharmacy Assistant
Likes: 346

What brought you to Fanshawe?
I'm an international student from Philippines. Fanshawe catches my attention in choosing my program related in my profession back in my country as a Registered Pharmacist. They offered great courses which really suits my previous program.
Tell us about your favourite Fanshawe experience.
My stay in the whole school year was amazing. Their courses really catches my attention including laboratory works, placements and school extra curricular activities held from time to time. Balancing school activities and academic does a good impact on Fanshawe students. School facilities is amazing especially their gym and sports courts, these area in school let me experience my fitness side as I'm into this kind of fitness.
What impact has Fanshawe had on your life?
Fanshawe impacted me in a way that they help me get into my work right after my graduation knowing that I'm an alumna of Fanshawe College. They believe in the credibility of Fanshawe which they seen on me as I am now on my 2 years in my work.
What are you up to now?
I'm still working with Independent Pharmacy which helps me in going for board exams as Registered Pharmacy of Canada. My work experience that Fanshawe College introduce me to helps me in building up my confidence and competence in pursuing my future as a Registered one.