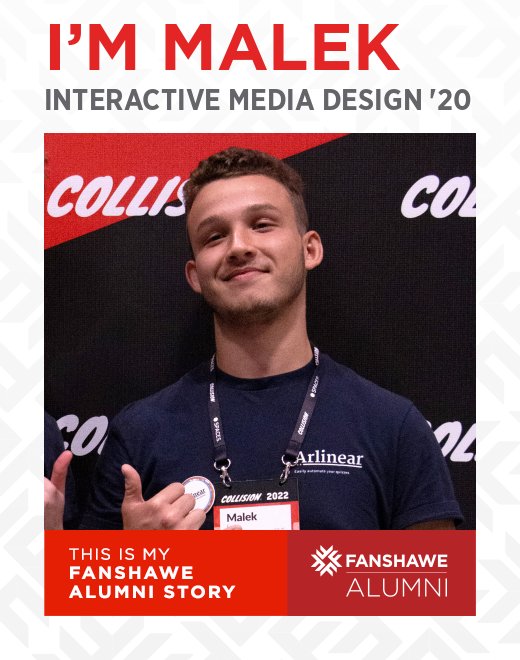 More Stories
I'm Malek
Interactive Media Design
Likes: 314

What brought you to Fanshawe?
I came to Fanshawe purely because my parents went to Fanshawe and I wasn't interested in university courses. I was always a tech/computer guy.
Tell us about your favourite Fanshawe experience.
My favorite Fanshawe experience was definitely enjoying the fun party culture and meeting other students at residence.
What impact has Fanshawe had on your life?
Fanshawe gave me the opportunity to study and create relevant projects that really helped me learn and understand the fundamentals of coding and user experience design. This helped me kickstart my first business at a digital marketing agency.
What are you up to now?
Now I'm currently working on an edTech startup called Arlinear. We've built a web app that helps professors automate 100% of their quiz grading without limiting their quizzes to multiple choice. We were recently a featured startup at Canada's largest tech conference in summer 2022, Collision.