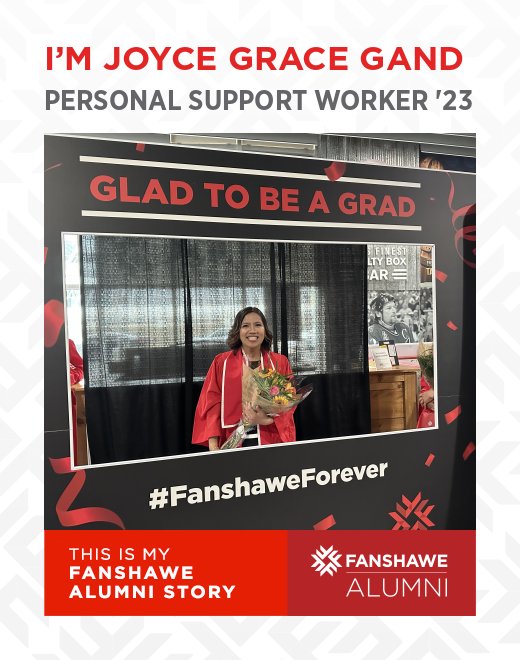 More Stories
I'm Joyce Grace
Personal Support Worker
Likes: 180

What brought you to Fanshawe?
It was in 2021 where I ask myself what I really want in life. To stay in the Philippines where life is all about the party or leave and have a better opportunity and in one snap I decided to leave my comfort zone and study in one of the best schools in Ontario, Canada, who can help me to have a greener pasture.
Tell us about your favourite Fanshawe experience.
I have a lot however my most favorite experience at Fanshawe is that I've got to experience a high quality of education that helps me to be more confident in making decisions and at the same time gave me the opportunity to meet new people from different countries and become friends with them.
What impact has Fanshawe had on your life?
It helped me to stand on my own and live life the way it should be considering how far away my family is and the radical shift of the weather here in Canada. This school gave me an opportunity to develop my skills especially when dealing with other people.
What are you up to now?
I just graduated yesterday and I will start working at University Hospital next week! That is why I am so thankful for this school because finally I will be able to live my Canadian dream. Thank you so much Fanshawe!❤️