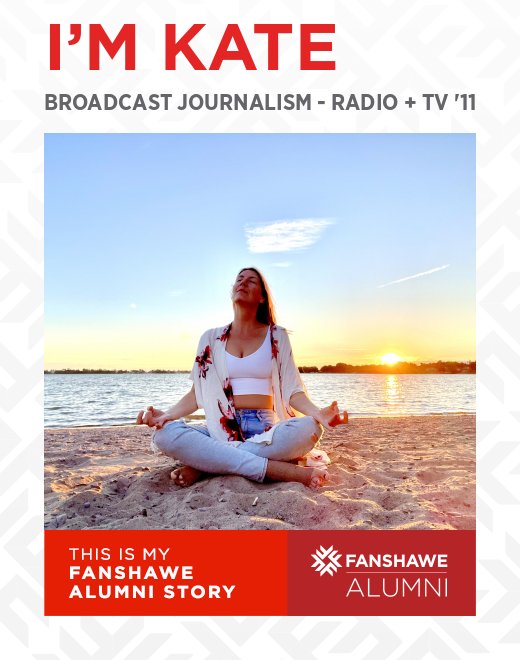 More Stories
I'm Kate
Broadcast Journalism - Radio + TV
Likes: 277

What brought you to Fanshawe?
The infamous journalism program! I have a thing for creativity and connecting with others to better our planet. I try to talk about the real stuff but also the joyful stuff that keeps us holistic.
Tell us about your favourite Fanshawe experience.
My favourite experience is the technology we were able to use and the people I met in my program. We were a big family and we were grateful to use the latest tech.
What impact has Fanshawe had on your life?
It has taught me that anything is possible and just try. My diploma and it's learnings have carried me everywhere in my career and personal life.
What are you up to now?
I'm a program developer for post grad students and a social worker! My communications skilled developed at Fanshawe has led me in radio, tv, insurance, federal politics, employment counselling, psychotherapy, and coaching for an array of people. I often do a lot of creative passion projects on editing software.