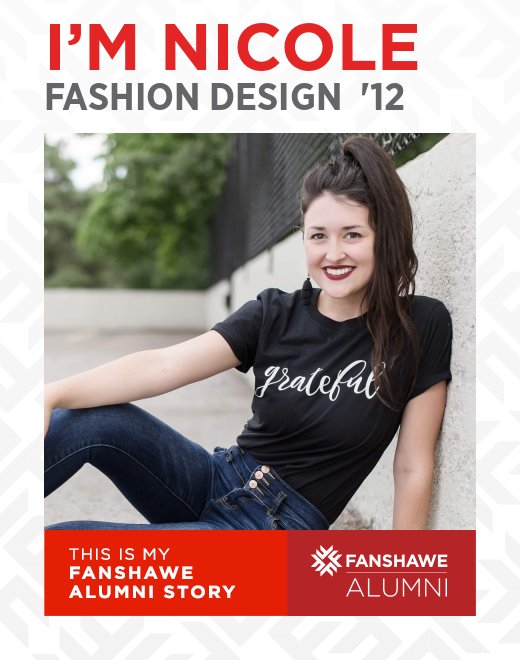 More Stories
I'm Nicole
Fashion Design
Likes: 346

What brought you to Fanshawe?
The Fashion Design program and the desire to pursue a career in the industry.
Tell us about your favourite Fanshawe experience.
I have MANY amazing experiences with Fanshawe, but one that sticks out was a few years ago I held a fundraiser fashion show for my non profit and the President of Fanshawe College attended the event and gave a speech of support.
What impact has Fanshawe had on your life?
Fanshawe College and Leap Junction helped me grow and establish my small business. Years after graduating they have continued to support me and I'll be forever grateful!
What are you up to now?
I am the owner and designer of a fashion brand called Evelynn by Nicole Snobelen and the founder of The Abby Fund.