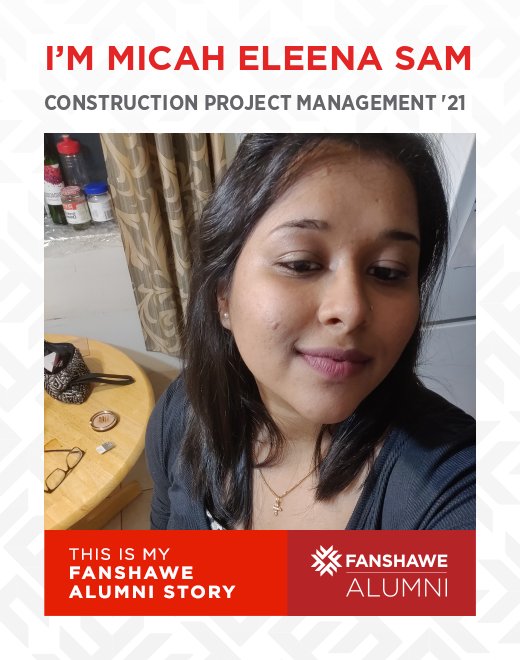 More Stories
I'm Micah eleena
Construction Project Management
Likes: 348

What brought you to Fanshawe?
Because it is a good college.
Tell us about your favourite Fanshawe experience.
The events conducted in Fanshawe College.
What impact has Fanshawe had on your life?
Fanshawe has made my life organized.
What are you up to now?
I am currently pursing Insurance and Risk Management at Fanshawe.