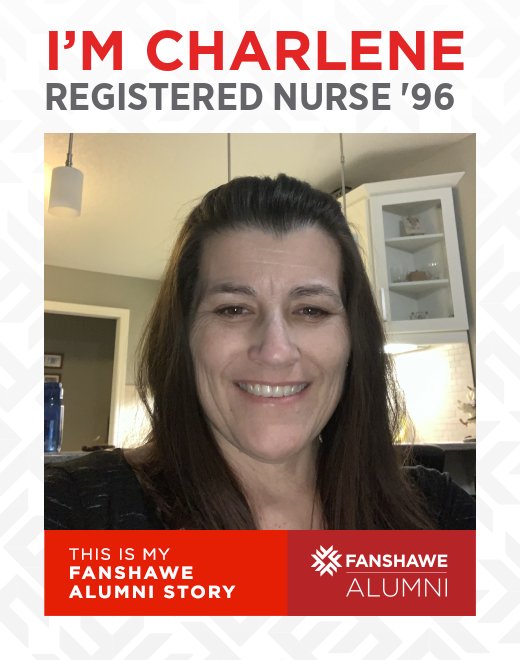 More Stories
I'm Charlene
Registered Nurse
Likes: 408

What brought you to Fanshawe?
Well respected nursing program with great placement opportunities
Tell us about your favourite Fanshawe experience.
Sitting around during classes outside
What impact has Fanshawe had on your life?
Excellent training, great teachers, small classes. Fanshawe was very inclusive and provided a great environment for learning
What are you up to now?
Working full time in Cancer care at LHSC