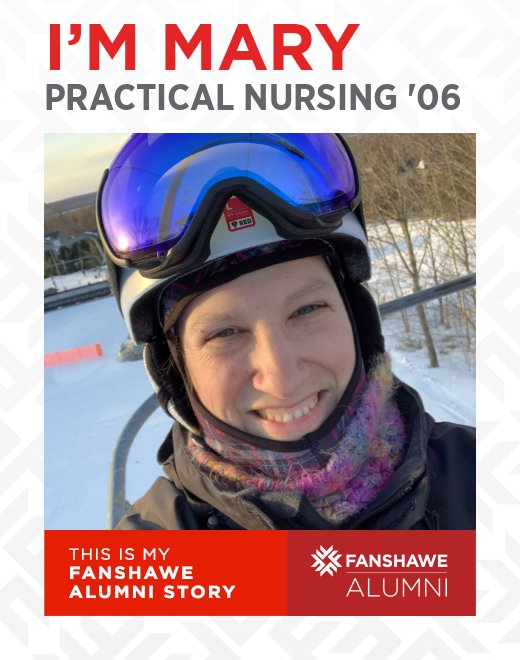 More Stories
I'm Mary
Practical Nursing
Likes: 453

What brought you to Fanshawe?
With a toddler and another on the way, I decided being a SAHM was not for me. I closed my eyes and picked 4 paramedic programs and Fanshawe's PN program. When I was accepted into all of the paramedic programs, I was unable to complete the physical assessment related to pregnancy. And so I became an accidental student in the Practical Nursing program.
Tell us about your favourite Fanshawe experience.
The teachers were supportive and the clinical experiences were appropriate for the program at the time.
What impact has Fanshawe had on your life?
The education I received at Fanshawe gave me not only the skills, but also the confidence I needed to succeed in my accidental profession. I didn't set out to be a nurse, when I thought about applying to school, but I gave 100% to the program and was rewarded with a career that has led me back to school in the PN to BScN Bridging program.
What are you up to now?
After working in pediatric complex care, home care, long term care, teaching and management roles, I am currently in my 3rd year of the BScN program at University of Windsor.