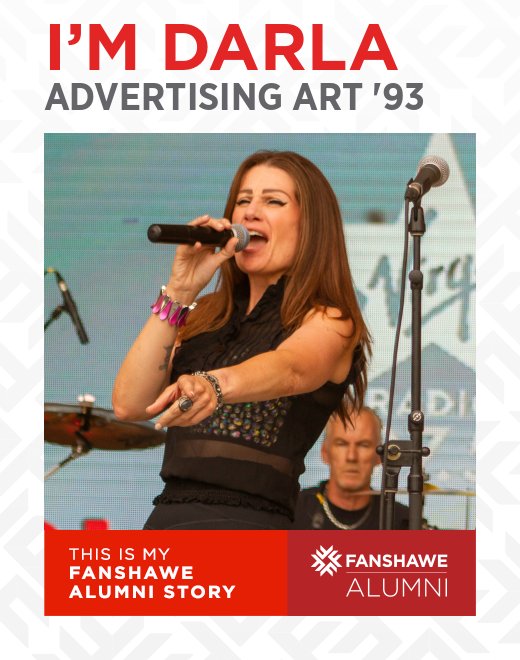 More Stories
I'm Darla
Advertising Art
Likes: 212

What brought you to Fanshawe?
Growing up in London, Fanshawe College was a no-brainer to apply for Advertising Art (Graphic Design).
Tell us about your favourite Fanshawe experience.
My favourite Fanshawe experience would be all the amazing friends I made here, many I am still in touch with today and my time working part-time for the Fanshawe Student Union as a student.
What impact has Fanshawe had on your life?
Fanshawe has had a huge impact on my life. I graduated in 1993 and immediately started working in my field. It's been 30 years since I graduated (2023) and I'm still doing what I love! In 2022 I was hired by the Fanshawe Student Union as their full-time Graphic Designer so I've literally come full circle!
What are you up to now?
I live in Dorchester, a mother to 3 amazing kids, the Graphic Designer for the Fanshawe Student Union AND the lead singer in an award winning cover band based out of London called SWAGGER! (Since 2013).