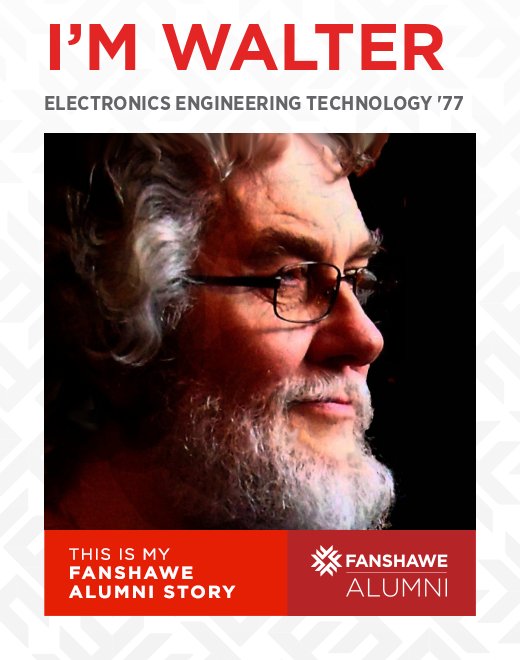 More Stories
I'm Walter
Electronics Engineering Technology
Likes: 322

What brought you to Fanshawe?
After 6 years of teaching school a different career future was on my mind. I was married and we had a 5 year-old son. Quitting my job and taking a new career path was the serious decision confronting me. Electronics interested me.
I found that Fanshawe College offered the most economical and direct route to the change of careers which I sought.
I enrolled in the 3-year Electronics Engineering Technology course, got a student loan, and got ready to brush up on my maths during the summer break before the first semester.
Tell us about your favourite Fanshawe experience.
The next 3 years were filled with dedicated study and a lot of practical knowledge acquisition in the field of electronics. I thoroughly enjoyed my return as student after being a teacher for 6 years, and I very much appreciated the teaching and stimulus provided by a team of very knowledgeable instructors.
What impact has Fanshawe had on your life?
Graduating from Fanshawe College set me up with a new career immediately. I was interviewed by 2 companies 1 month before graduation, and accepted a job from one of them within a week. One might say that this experience had a great impact on my life at that time. The impact was like a saving grace, in the sense that I was assured a job in a new career and could continue to provide for my family.
What are you up to now?
Now, 22 years after retirement from that new career, I look back and am most thankful that there was a Fanshawe College with a course of study that met my needs at that time. However, one should note that it is one's application to a set purpose that leads to expected results. And so I look back and say, "Mission accomplished."