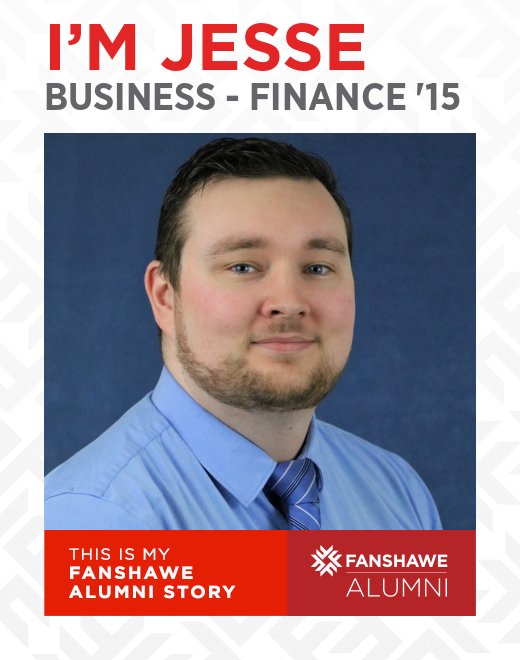 More Stories
I'm Jesse
Business - Finance
Likes: 275

What brought you to Fanshawe?
After working in the automotive industry for 4 years after high school I wanted to explore my career options. I knew that Fanshawe had a good reputation from family and friends and decided to make a life change and attend Fanshawe.
Tell us about your favourite Fanshawe experience.
My experience at Fanshawe was, like so many others, great. The teachers were/are top notch; they truly care about each students success.
What impact has Fanshawe had on your life?
Without Fanshawe I can confidently say that I wouldn't be where I am today. Fanshawe gave me a leg up on the competition and set me up for success. All of the things I learned in class are relevant to what I do every single day.
What are you up to now?
I am currently a Branch Manager at Scotiabank. I help people everyday with their day to day finances as well as planning for their long-term success. I attribute much of my success to Fanshawe and the amazing teaching staff there.