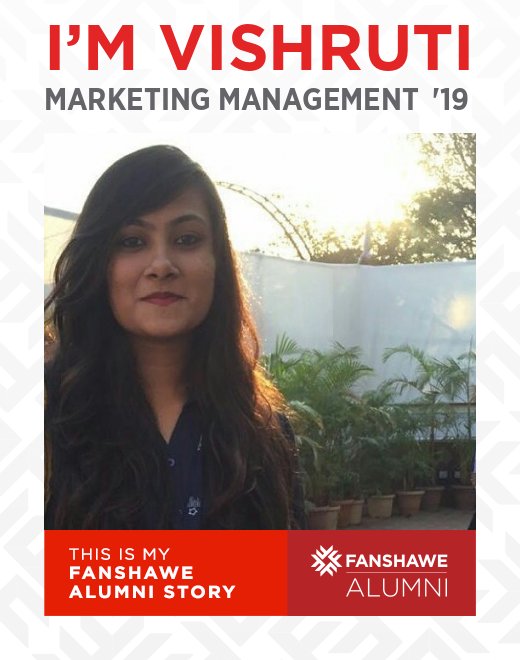 More Stories
I'm VISHRUTI
MARKETING MANAGEMENT
Likes: 439

What brought you to Fanshawe?
I was very much impressed by the curriculum of Public Relations Corporate Communications and also the environment of Fanshawe.
Tell us about your favourite Fanshawe experience.
My favorite Fanshawe experience was the Oasis section where during snowfall me and my friends used to sit for assignments along with Tims coffee.
What impact has Fanshawe had on your life?
Fanshawe has and always will be special to me as that was a new beginning for me and a second chance as well.
What are you up to now?
I have started working in Concentrix.