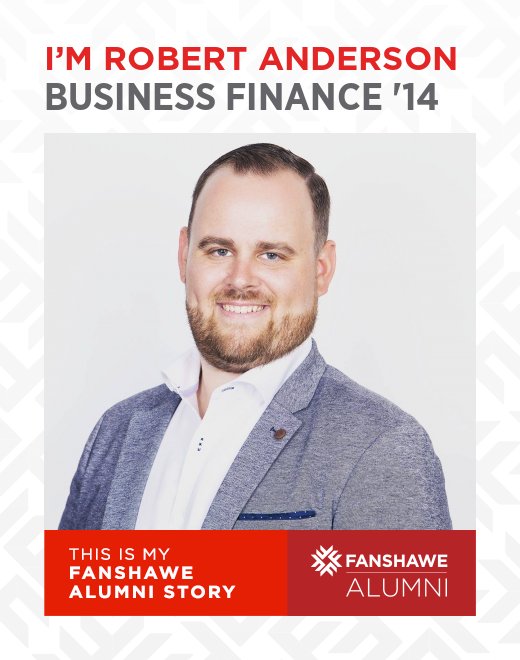 More Stories
I'm Robert T.
Business Finance
Likes: 404

What brought you to Fanshawe?
Knowing Fanshawe's brand of successful placement of graduates in industry gave me the confidence to stay local for my education.
Tell us about your favourite Fanshawe experience.
Learning from industry experienced professors brought relevant real life examples to the classroom. Combined with challenging assignments and roleplaying sales situations helped put our education into action, which is the best way to learn.
What impact has Fanshawe had on your life?
Graduating with all my licensing required to get started in my career made a huge impact on allowing me to start earning an income right away. Not to mention my courses were all accredited with my industry's association to help fast track my designation.
What are you up to now?
Since graduating from Fanshawe I've built a financial planning practice as an Associate Advisor and Group Broker with Aspire Financial Group at Freedom 55 Financial.