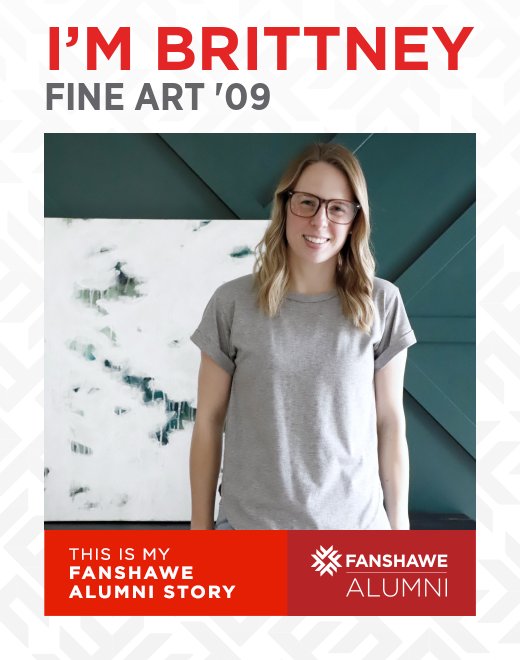 More Stories
I'm Brittney
Fine Art
Likes: 410

What brought you to Fanshawe?
The reason I chose Fanshawe was because of the unlimited resources available to students and alumni.
Tell us about your favourite Fanshawe experience.
My favourite experience at Fanshawe was the opportunity to explore different mediums during my third year in the Fine Art program. The professors encouraged students to explore and create without boundaries. This shaped me as an artist and helped me in my career in so many ways. In my third year, Fanshawe purchased nine of my paintings for their permanent collection.
What impact has Fanshawe had on your life?
Fanshawe gave me the confidence to showcase my art and become a successful artist. During my three years at Fanshawe I learned many skills about creating a cohesive body of work that I can be proud of.
What are you up to now?
I am an Artist & Interior Decorator, working from my in-home studio located in Brantford, ON. I focus on abstract acrylic paintings that compliment interior spaces. My paintings can be found at The Paris Bohemian Gallery as well as many homes and businesses in Canada, USA and the UK.