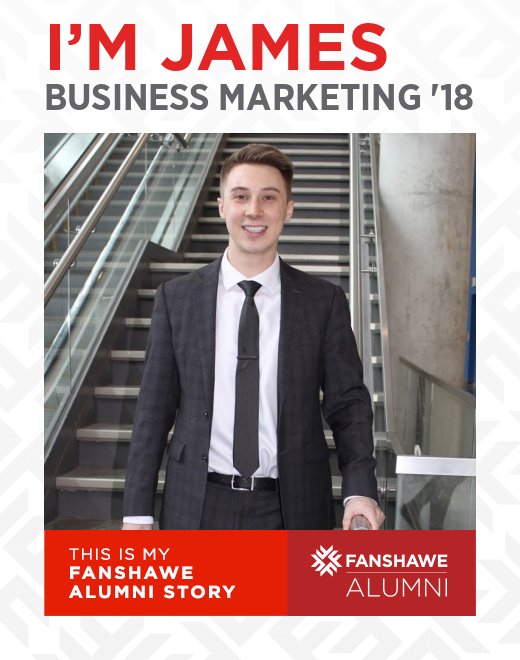 More Stories
I'm James
Business Marketing
Likes: 459

What brought you to Fanshawe?
I lived in Hamilton but didn't want to go to the local college. I went to the Fanshawe open house and really liked it. I took the Business Marketing Advanced 3 year diploma
Tell us about your favourite Fanshawe experience.
My favourite experience with Fanshawe was my exchange program I did in my third year and went to Cesine University in Spain. Thanks very much to Ingrid at Fanshawe who helped me with the process of applying to the exchange program.
What impact has Fanshawe had on your life?
After receiving my diploma at Fanshawe I went on to receive my Business degree at Ryerson University through the bridge program.
What are you up to now?
I graduated from Ryerson and got a job in my field in Toronto at a cyber security company.