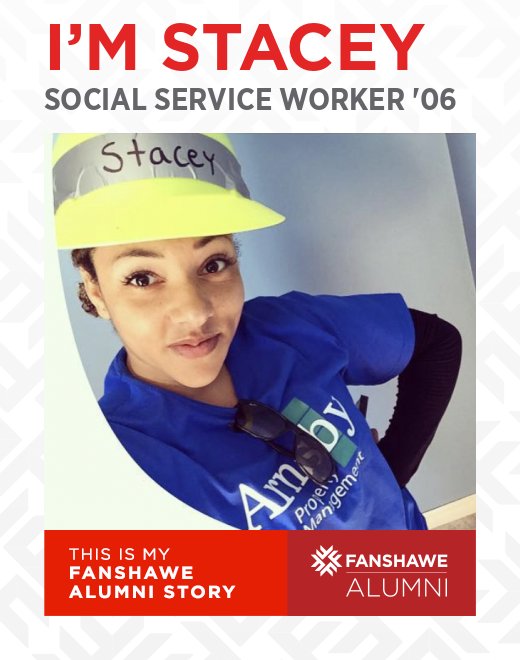 More Stories
I'm Stacey
Social service worker
Likes: 330

What brought you to Fanshawe?
As a resident of London, Fanshawe College was my first choice for post secondary education.
Tell us about your favourite Fanshawe experience.
My favourite Fanshawe experience would most definitely be meeting like-minded people who had similar interests with respect to education.
What impact has Fanshawe had on your life?
Fanshawe College prepared me for my career in social services by giving me knowledge and practical skills that allowed me to gain the experience and insight that I needed to go forward with my field of choice; Social Work.
What are you up to now?
I am happily working as a Social Worker in the London Community.