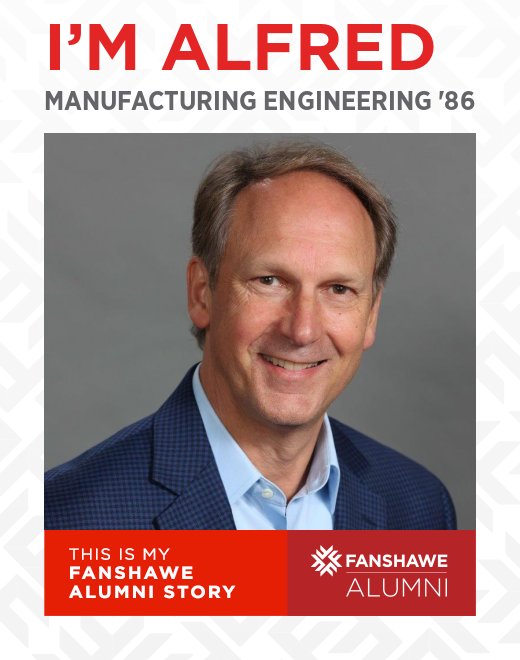 More Stories
I'm Alfred
Manufacturing Engineering
Likes: 257

What brought you to Fanshawe?
Was interested in running manufacturing company and felt the Manufacturing Engineering program would help reach that goal.
Tell us about your favourite Fanshawe experience.
I felt the overall experience was diverse and educational so I cannot narrow it down to one experience.
What impact has Fanshawe had on your life?
Opened the door to move into other countries to work and support my focus to run companies.
What are you up to now?
Live in three places, Dorchester Ontario, San Antonio Texas and Bend Oregon.
I am COO of a global consulting firm called SGS Maine Pointe.