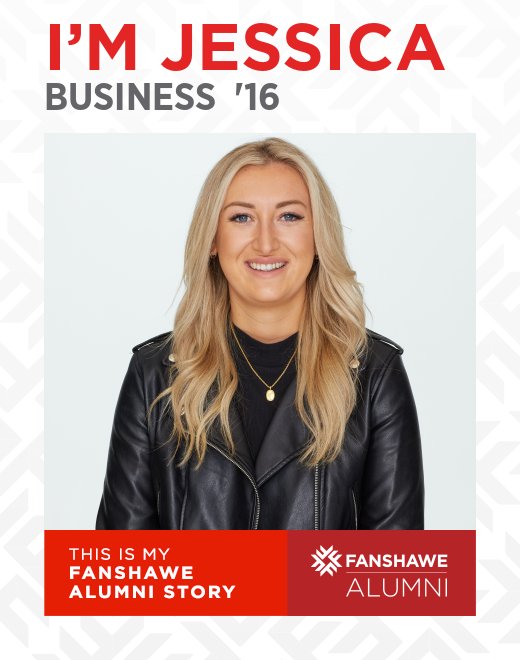 More Stories
I'm Jessica
Business
Likes: 293

What brought you to Fanshawe?
My dad and sister are both Alumni and being from Port Stanley I had always heard great things of what Fanshawe had to offer. I liked the hands on approach and the ability to do a bridging program after completing my diploma and moving into university directly following graduation.
Tell us about your favourite Fanshawe experience.
My favourite Fanshawe experience was meeting my best friends in first year.
What impact has Fanshawe had on your life?
I would definitely have to say that Fanshawe gave me the foundation to be able to accomplish what I have in just a short period of time. The hands on approach allowed me to learn how to actually "do" my job instead of just knowing the theory behind it.
What are you up to now?
I'm currently the Manager of Store Development for Aritzia here in Vancouver at the head office. I help develop the roadmap and approach for the build of all stores, offices, and infrastructure projects across North America. While supporting the project managers in overseeing the finalization of all projects.