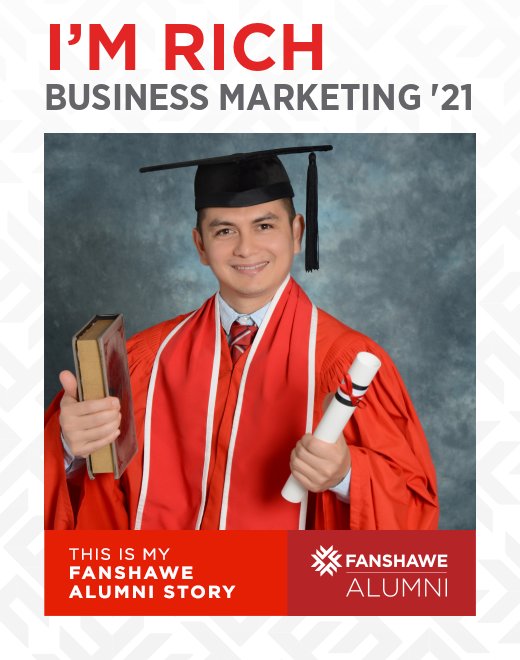 More Stories
I'm Ulrich Jr
Business Marketing
Likes: 257

What brought you to Fanshawe?
Fanshawe generated thousands of professionals and students who were successful in their career after graduation.
Tell us about your favourite Fanshawe experience.
Friendly staff, professors and they were very accommodating. It was fun studying there with fellow students and I didn't miss a single class.
What impact has Fanshawe had on your life?
My diploma in business Marketing has a great impact when I applied for a job specifically in the field of marketing.
What are you up to now?
I'm working in a production company as a member of the marketing team and logistics