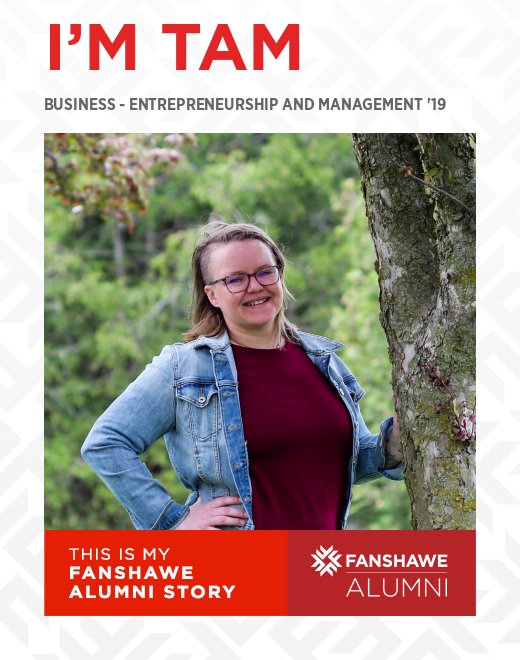 More Stories
I'm Tam
Business - Entrepreneurship and Management
Likes: 308

What brought you to Fanshawe?
I was working as a Dairy Farm Herd Manager and thought I wanted to change my career to something Agri-business related. The Woodstock/Oxford Regional Campus was located nearby and I appreciated that the program I chose prepared you to start your own business or work as a manager for someone else, so it allowed me more options in my future career options.
Tell us about your favourite Fanshawe experience.
Studying at a regional campus is honestly the best - you get small class sizes and can build meaningful relationships with your classmates and professors, while also being able to use all the resources and extracurricular activities offered from the larger London campus. I loved my time getting involved in clubs, committees, teams, and events.
What impact has Fanshawe had on your life?
Fanshawe changed my life! I have a new career, I met my life partner who was a fellow student in my class, I have new friends I am very thankful for, it grew my professional network, and it really helped me increase my confidence and allowed me to grow in a way that gave me the chance to figure out what I really wanted out of my career. It also gave me amazing opportunities I wouldn't have had without deciding to go back to school!
What are you up to now?
I loved Fanshawe so much and was impacted so profoundly by the college that I wanted to help provide that experience for other students as well, and am now working as a Student Engagement Specialist at Fanshawe's Woodstock/Oxford Regional Campus in our Continuing Education and Contract Training department. Falcon Forever!