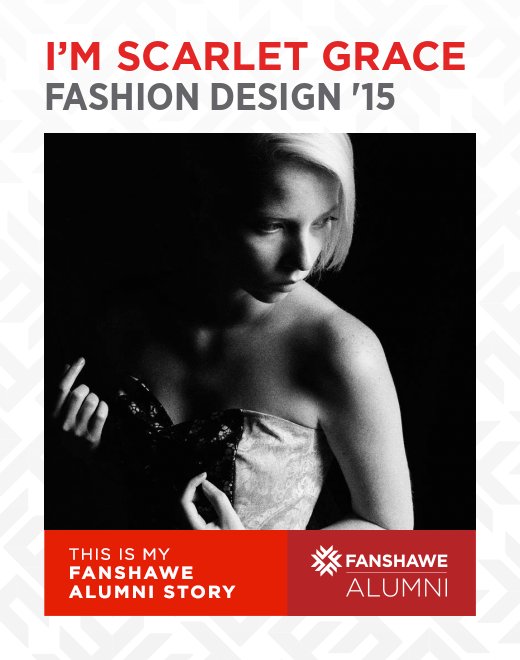 More Stories
I'm Scarlet Grace
Fashion Design
Likes: 515

What brought you to Fanshawe?
I was impressed by the open house, where I learned about the Fashion Design Program. I loved that it allowed for hands-on learning, and provided vast knowledge and training for the industry, and let me be an artist.
Tell us about your favourite Fanshawe experience.
My favorite experience at Fanshawe, was the Unbound Fashion Event that was held at Museum London . It was incredible to have my capsule collection on the runway, and see all of my hard work and passion come to life!
What impact has Fanshawe had on your life?
Fanshawe has provided me with the skills I needed to really master my art, and pursue my desired career.
What are you up to now?
I am currently a full-time single parent, a part- time seamstress for a sporting company by night, and I am building my own business/brand of outerwear garments - which I strive to have it become successful and become my main career.