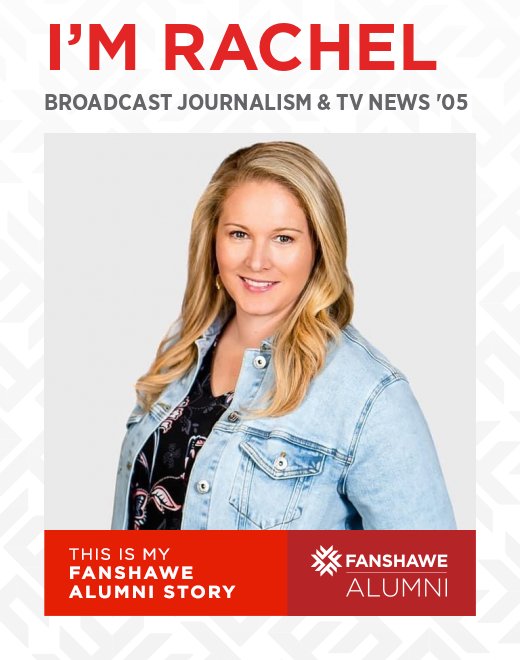 More Stories
I'm Rachel
Broadcast Journalism & TV news
Likes: 311

What brought you to Fanshawe?
I toured Fanshawe when I was in a Grade 10 Career Class and fell in love when I saw the radio station. I thought "this would be a fun way to make a living!"
Tell us about your favourite Fanshawe experience.
Certainly, the people I met and the love of my program. But also, the hands-on experience of working the campus radio station is bar none the best way to learn how to do the job. You come away with an education and experience that transfers immediately into the real world. The program is renowned and News Directors and Program Directors know they're getting quality candidates when they hire a Fanshawe radio grad!
What impact has Fanshawe had on your life?
Because of Fanshawe I have made a 15-year career in mostly radio and some television. I use the skills I learned every single day! And Journalism is such a great program to take because it opens doors to other areas of the broadcast and media industries as well.
What are you up to now?
I have been the morning show co-host on The Dave & Rachel Show on London's Pure Country 93 for the last 10 years. I also have my own voiceover business, Voiced by Rachel.