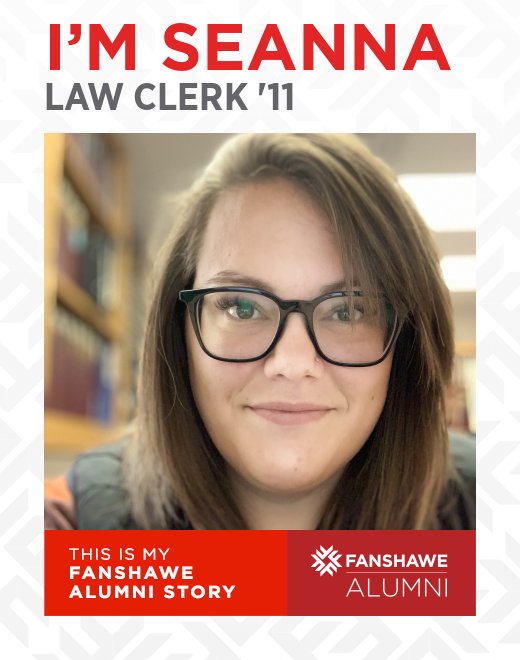 More Stories
I'm Seanna
Law Clerk
Likes: 344

What brought you to Fanshawe?
When I was applying to colleges I knew exactly what I wanted to do and Fanshawe was one of the schools that could offer it. I was born in London and raised in London so it made sense for me to go to school there.
Tell us about your favourite Fanshawe experience.
I enjoyed everything about Fanshawe. The easy access to resources, the bus pass and the themed pubs were something to remember!
What impact has Fanshawe had on your life?
Fanshawe gave me the ability to pursue a career in the legal field. They prepared me as best they could for entering into the world of Law Clerking and I love every minute of it. I knew exactly what I wanted to do and because of Fanshawe I am now doing it.
What are you up to now?
I currently work for a firm in Tillsonburg. We have a great reputation and the lawyer I work for is the best boss I have ever had.